AutoCAD Certification, Why, How and Where
Hi, friends. In this article today, I will discuss AutoCAD certification and, more importantly, do you really need it. So, as new architects, designers, structural engineers, or whatever you happen to be, you've probably had to face the question of:
Will you get certified for the software that you're going to use?
Or the software that you're going to learn?
Some Recommended Posts:
Animals And Pets Dwg Models And CAD Blocks Free Download
Download Civil 3D Latest Version for Free
AutoCAD Lisp File For Coordinates Free Download
WHAT IS SOFTWARE CERTIFICATION?
If you are using AutoCAD in your work, yes, certification is helpful to indicate that you have achieved a level of training in the software to be able to use it competently and professionally. An AutoCAD certification ensures you know all the basic commands essential for specialized 2D drawing, design, and drafting using AutoCAD and other Autodesk flagship applications. Certifying yourself helps you learn about the features, commands, and professional techniques to be more productive while working with AutoCAD.
Gaining AutoDesk qualifications can give you a good grounding in AutoCAD, which you can use as a jumping platform to improve your skills.
So now, this is particularly important if you are in a position where you have to choose between learning some software by yourself. On the other hand, you are going to a certified place where a teacher will teach you, and you will, in the end, receive a certificate.
HOW DO I GET A CERTIFICATE FOR AUTOCAD?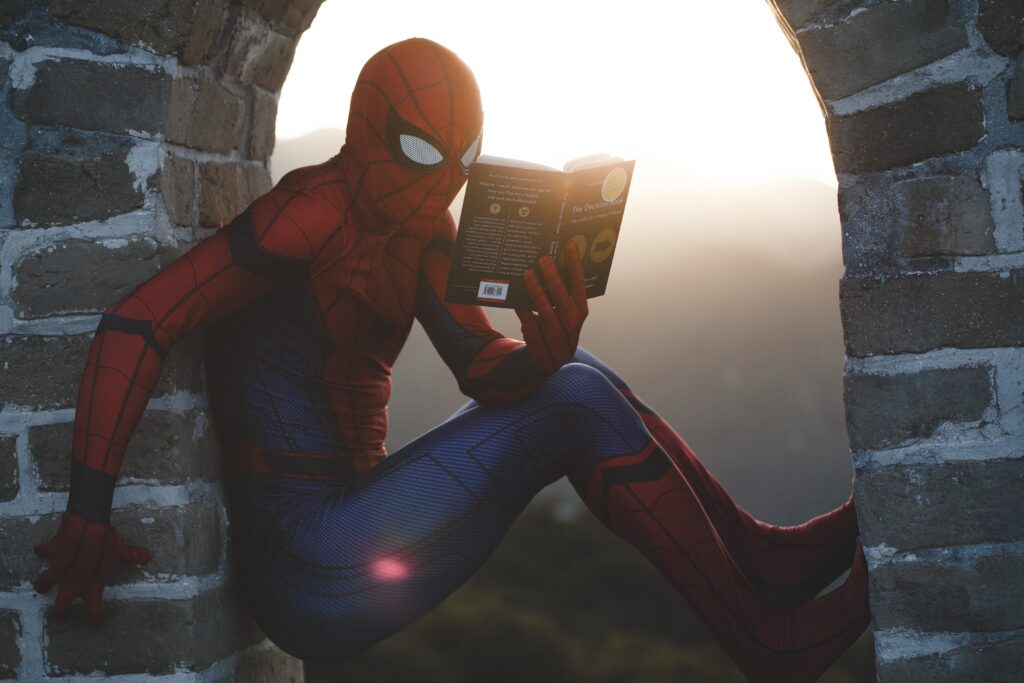 You might be thinking now, how to get AutoCAD certification? And where can I find the AutoCAD certification course? Well! There are many online free AutoCAD certification courses for anyone who wants to learn AutoCAD from scratch to a professional level.
My strong suggestion is: If you want a certificate in AutoCAD, then do the training in AutoCAD from a renowned coaching institute nearby you, Which offers the Autodesk certificate for AutoCAD. So that, within a few weeks, they will provide you with a document.
You can also do an internship with some of the reputed companies so that they can offer you a certificate of experience, which is even more significant than above.
You can achieve a certificate by participating in any competition based on AutoCAD.
This means you have to connect with these people to get your certificate.
WHERE CAN I GET AN AUTOCAD CERTIFICATE?
If you have already taken some courses from institutions, you may be required to get a certificate at the end of the course. If you are looking for locations and institutions that provide Autodesk certification, see this map below.
You can find the best options to get Autodesk certification from Autodesk's official website; look here: https://knowledge.autodesk.com/support/autocad.
Identify your area of interest according to your skills. If you are a person who knows AutoCAD but needs a certificate, then contact an Autodesk certification center. You can locate it using the Authorized Testing Center Locator. Take the Certification test. It will obviously cost you some bucks.
Autodesk offers certificates in two categories.
Autodesk Certified Professional
The (ACP) Autodesk Certified Professional is for professionals and advanced-level students to enhance their knowledge. ACP ensures enhanced productivity and superior reliability in the professional world.
The Autodesk Certified User (ACU) certifications improve undergraduate academy applications; it certifies the users to be competent with the software. Autodesk Certified User accreditation validates 150 hours of Autodesk software expertise in the real world.
AutoCAD Certified User Certification is available for professionals and students looking to validate their skills and experience. To get certified, AutoCAD user has to pass the Autodesk Certified User exam, which consists of 30 questions combining multiple choice, matching, point-and-click (hot-spot), and performance-based question types to ensure students understand and can effectively use AutoCAD. The exam has a 50-minute time limit.
To prepare for this certification exam, I recommend you to take a training course depending upon your level of expertise. To get this certification, you need to get training from an authorized training provider.
AutoCAD Certification Cost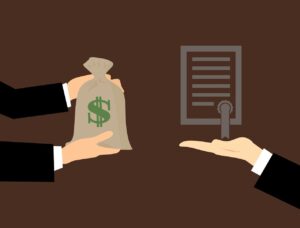 Autodesk certification cost differs from location to location. You can find the exact cost of your CAD certification exam fees from your local approved testing centers. Otherwise, you can have a look at this to get an idea about the cost of AutoCAD certification.
How to Get AutoCAD Certification Online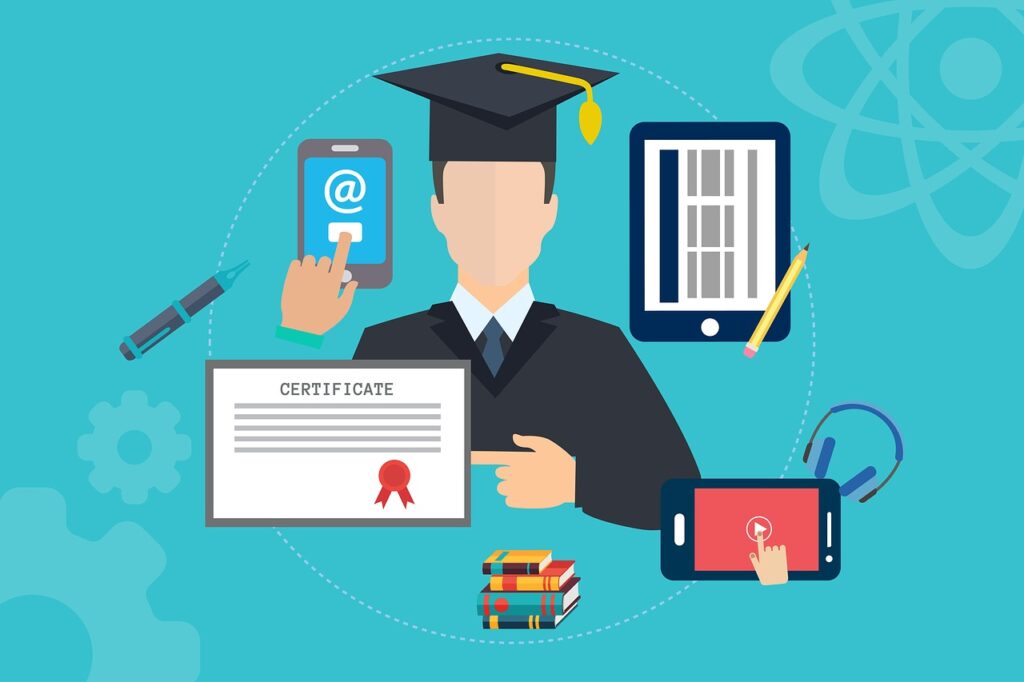 Autocad certification online is trending nowadays as no one has much time to go to an academy or school to learn AutoCAD, so most of people prefer to get AutoCAD certification online. It is time-saving, and most of the time, it is less costly than regular certification.
Some organizations provide the AutoCAD online course with a certificate. You can enroll in the class, and they will provide learning material like supporting files and tutorial videos. You have to watch the videos and learn throughout the course videos. If you have any questions, you can ask them online. At the end of the course, they will testify to you and provide a certificate of completion. You can find such courses on udemy.com and other sources.
WHY YOU NEED IT? PROS. AND CONS.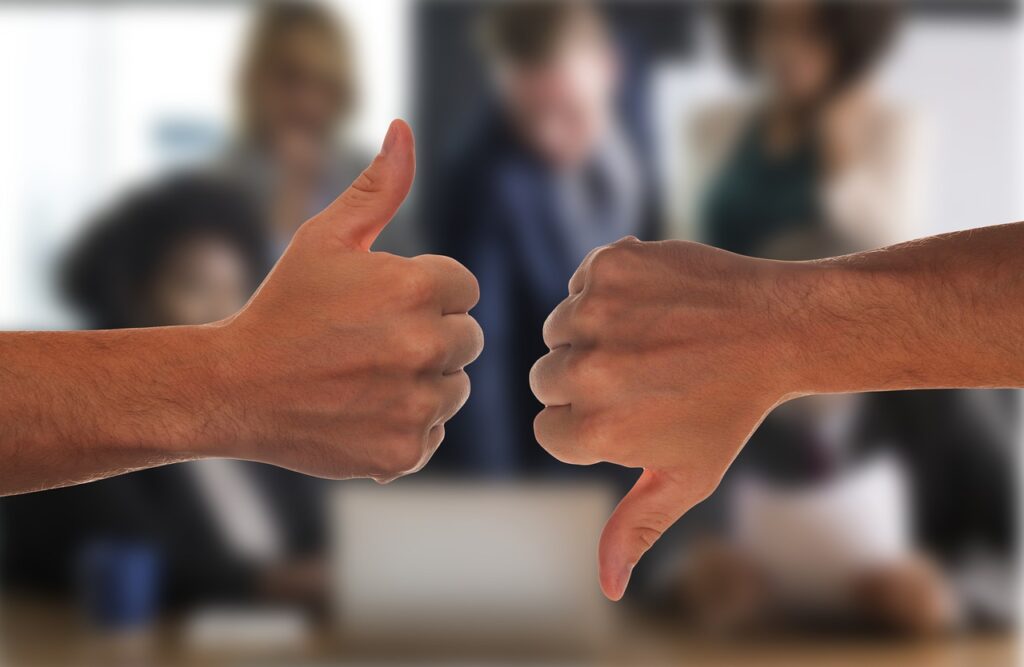 Top 4 reasons for getting the AutoCAD Certification:-
1- Acquire a Craft
If you are a student and want to get into the engineering industry, AutoCAD is one of the must-have skills in most of the countries and sectors. In other words, by getting certified in AutoCAD, you can gain the ability to showcase your creativity and convert ideas into real-world design.
2- Understand the Interface of Design Tools
To get an acceleration in AutoCAD, you will obviously enroll for online or offline courses available according to your needs and resources. By registering in any institution, you receive guidance from industry experts. In good institutions, the teachers and instructors give hands-on support to help you explore every aspect of the program that you are signed up for. Moreover, you get help from your students and learners to boost industry knowledge.
3- Boost Your Portfolio
Gaining certification boosts your opportunity to be selected by any well-known companies. It is very helpful for starters and beginners to get their first job offer letter. Most of the recruiting firms will ask you for any experience in the industry, but if you don't have the background, you can show them the skills and techniques you earned while you enrolled for AutoCAD certification.
4- Secure Freelance Work
According to an assumption, roughly 40% of the American workforce will comprise freelancers by 2020. An AutoCAD accreditation helps you to showcase your skills and abilities around the globe. You can find many jobs and freelancing works while just sitting at home if you are right in your professional skills. You can earn an average of between $11 to $28 per hour by selling your services online. This makes good sense in getting a certification. Find out How to Make Money From CAD Outsourcing.
What are the disadvantages of software certification?
1. It's Usually Not Free
The certification process is costly and takes time as well. It is a time-consuming task. You must invest your time learning the software and preparing yourself for the exam. Some institutions also offer experience-based certification while appearing in regular classes and attending highly paid instructors is necessary. Make sure you know enough to appear in this test. Otherwise, you will have to pay to appear in the examination again.
2. Global recognition
Most international departments and universities do not recognize certificates from less-known institutions. You can't transfer the certification or training provided to the other institution. As a result, you will have to show off your practical knowledge and hands-on experience to operate the software to ensure that you are professional.
3. No government
There is no approved curriculum for certification in different countries and institutions. There is no any neutral authority to govern the curriculum and quality of materials being taught.
4. Guarantee?
It does not really certify anything actually useful. I would not say, for example, that is shows entry-level minimum competency. A drafting/modeling test would make more sense for that purpose.
THE OTHER SIDE OF THE STORY
It is a bit different if you're taking the Autodesk certification test I mean a test-based certification. I'm going to talk about that as well, but first I would like to share the experience of my good friend;
He had to get software certification in 2016 when he started architectural school. He had to pass through some subjects about graphic design, and these new primarily exercises of graphic design every week that they had to do. The teachers were teaching just about the graphic design. They didn't tell how to create these designs or show them the software. And it soon became quite apparent that students that were really good with software for graphic design were getting quite ahead. And he only knew AutoCAD at the time. That wasn't enough for the challenges that he had.
Short story long
So being the motivated teenager that he is, he decided to take a course in graphic design. So he thought why to torture himself by learning everything on his own when he can just pay someone to kind of spoon feed him information and then give him certification?
Yes, I did feel like he was learning something. But I noticed that he would learn a lot more when he was working at home just some school project and using this software than he would in actual classes. He kept using Autocad and Illustrator.
Guess what I'm trying to tell this story is just because you get certified and get certification from an institution, that doesn't mean. The thing that matters is that you know how to use the software proficiently and your future employer knows that as well.
Now I know what you're probably thinking right now. You're probably thinking:
Well! Yeah, that might be true, but when you're just getting a start in a professional career.
It might help you land your first job because if you have no experience and mentioning your certification is just something to place on your resume is good. The thing is I don't think this is the right way to look at it.
My Personal Experience

When you decide to learn any new piece of software online, you will discover it a lot quicker, and then you will have a lot more time to complete actual projects in this software. And those projects you can place on your resume and they will speak a lot louder about your skills than just some silly certification. Your finished projects will show that you can solve problems on your own and every employer would love this.
What Can You Do With An Autodesk Certificate?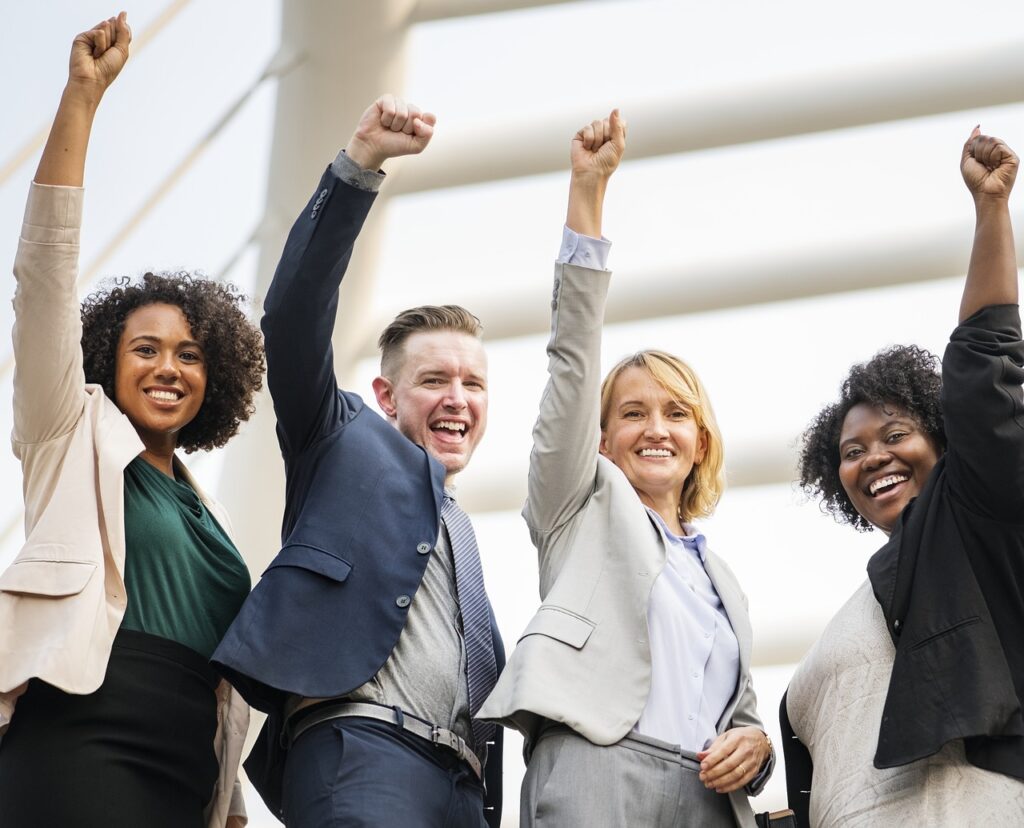 Get a clear understanding
First things first, you must recognize that if you have a certification in AutoCAD, you are not an architect. So remember, although accreditation is a good base and shows you understand the software it is no substitute for grafting. You are still a software operator. To get the real-world experience you have to get some job. It can be in any construction company or a manufacturing firm. And if you are not able to find a job, I would suggest starting a dummy project on your own to practice your knowledge. It will boost up your awareness of the software and build an excellent reputation for yourself as well, that you can work on your own.
What does the industry want?
Your certificate may not make it sure that you will get a job 100%, but it can help you find a job. For today's architects and engineers, AutoCAD knowledge is a basic need to fulfill their role and make an excellent presentation. Simple AutoCAD operator hiring is not a fashion these days. On the other hand, any of the engineers who have enough knowledge of AutoCAD or different computer-aided design and drafting software will get better job opportunities. You must only look for any relative job around your area and get into the work for gaining experience. This will obviously open a lot of opportunities for you in the future.
Generally, Software Certification is worthwhile. Most of the instructors suggest it is a must for fellow instructors. All else bring the same, it might be the tipping factor in your favor when applying for a job. Most of the items tested for are essential. Therefore, it will be helpful for you to find out what you know or not.
Autocad / Revit Career Advice?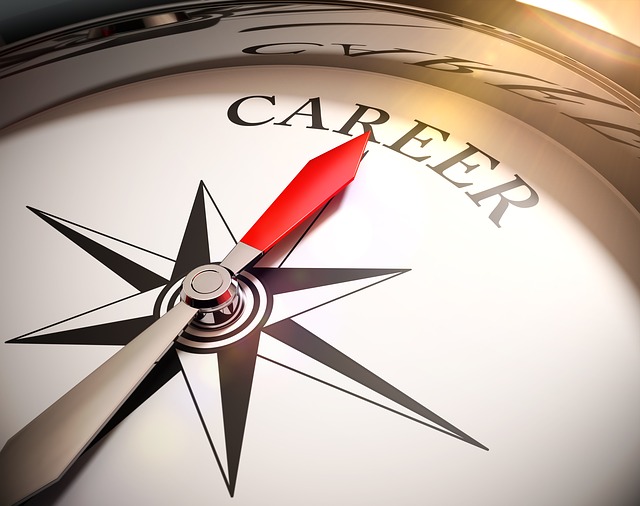 I would suggest getting at least a certificate in some drafting course. The problem is that most drafting certificate programs focus on AutoCAD or Inventor. The better option for Revit may be to get an associate's degree in an engineering course. I am the Revit manager for a Consulting Structural Engineering company, and we have begun to look for replacements for "CAD" guys. We are looking for people with Revit experience AND an associate's degree. Gone are the days of hiring people with minimal CAD experience and training on the job. Companies with a Revit department want to experience critical thinkers, troubleshooters, etc. with an associate's degree. Hope this helps!
So basically, I'm trying to say that I consider learning on your own. You can do it by using your self-made exercises a lot better than going into just a certified place. And it is considerably cheaper, even with a paid online course. You will always get a lot more knowledge for your money than just going to a certified place. And after you have finished your training, you can go for an institution to appear in the online exam. This will save you from paying tuition fees, and you will have to pay for certification exam fee only.
The last thing to consider
Before I wrap up this article, I wanted to talk about one more thing: getting officially certified by Autodesk for a Revit, AutoCAD or any other software from AutoDesk. This is mainly an AutoCAD blog, so I'm guessing many of you are interested in this. It's just a test that you take. It's a test by Autodesk and costs quite a bit. You have to take some time to learn and prepare for this test.
Conclusion
So do you need it? Well, in my opinion, this is just a couple of steps above getting certified from a random training center for Autocad.
So you need to be sure that you really need that certification. And what do I mean by that so if you want to become a senior designer of an architect office manager for some firm that's just switching to Revit or AutoCAD or any other particular software, and they need somebody to help out with the switch and with adjusting everything?
Then getting certified by Autodesk might be a good way to push yourself toward that position. But if you want to be an architect or a draftsman, then you want to prove that you know AutoCAD and Revit. Completing a couple of high-quality, detailed models in AutoCAD 2D and 3D is a lot better than wasting your time and money on getting certified.
Because many people have demonstrated in their YouTube channel videos that they know how to use AutoCAD, Revit and other CAD software, a lot of companies contact me they want to hire me as a Revit expert. So, you don't need a certification to be considered an expert in some software. I guess it's up to you to decide do you need accreditation for your goals, whatever they might be.
Stay Connected
Ok, so that's pretty much it for this article. Thank you for reading. Please share this article and tell me in the comment section below what do you think. Do you need certification or not Maybe some of you have certification and write it down in the comment section below how hard it was to get that certification, okay so that's pretty much it from me for today, see you soon.