Difference Between Autodesk and AutoCAD
Many of my colleagues have been working with me for years. But one day, one of our juniors who had recently joined the CAD world, asked a question. What is the difference between Autodesk and AutoCAD? The problem was straightforward and easy, but most of us were wondering and surfing the web for the answer.
Some Recommended Posts:
Introduction and Basics of AutoCAD
How To Use AutoCAD Data Extraction Tool | Data Extraction To Excel
In-Depth Introduction to Object Snaps In AutoCAD
Download Free AutoCAD Lisps for Surveyors
So here is the answer;
What is Autodesk
A multinational American software giant that provides different software for almost all the fields in the world, including entertainment, media production, engineering, and construction. The head office of Autodesk resides in California, San Rafael. Autodesk owns an exclusive gallery for the works of its clients. 
Autodesk's offices are almost everywhere in the world. Autodesk was established in 1982 on the 30th of January. The founders of Autodesk are John Walker and Dan Drake. Crawford W. Beveridge is the chairperson of the tech company, and Andrew Anagnost is the chief executive officer.
The company is well known for its popular flagship software, AutoCAD. The company has developed a wide range of software for different fields of life. Autodesk-developed software are used in many mega projects of the world.
Autodesk has developed different software like:
AutoCAD
Maya
3DStudio Max
Ravit
Autodesk Inventor
Fusion 360
Motion Builder
Sketchbook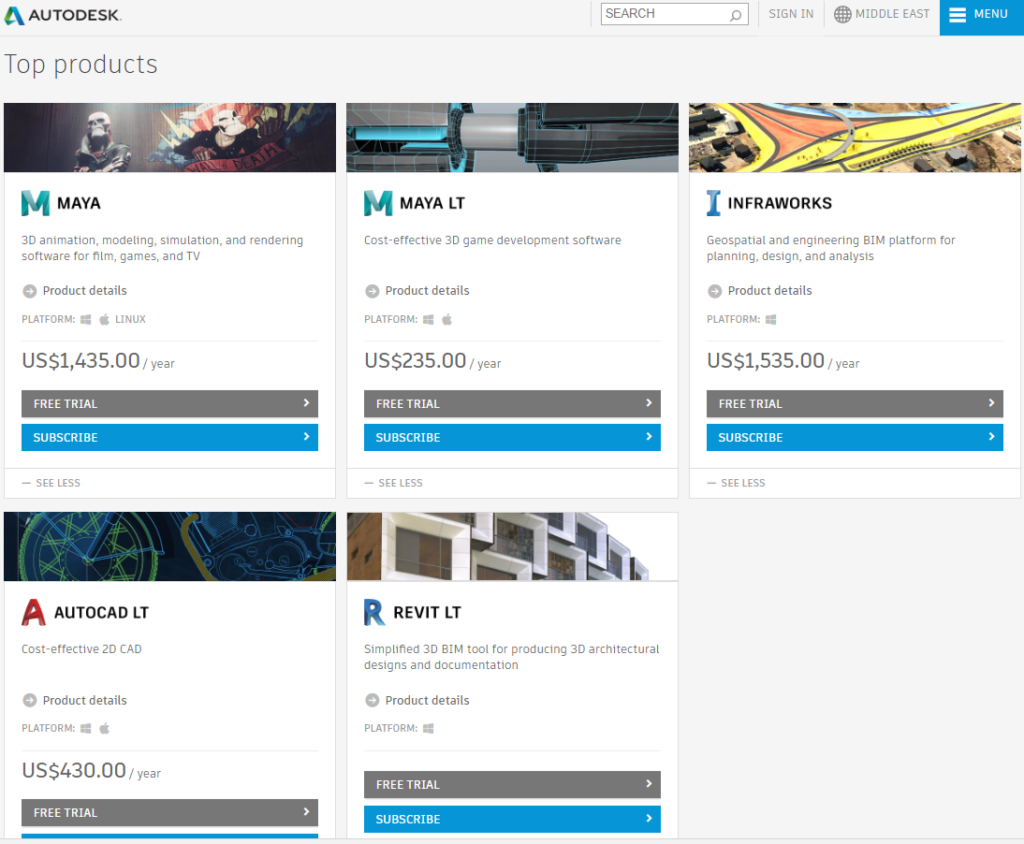 The well-known and loved movie; Avatar's visual effects were finalized in Autodesk media and entertainment software.
In modeling and construction industry, Tesla Electronic Cars modeling is another benchmark for AutoDesk.
What is AutoCAD
AutoCAD is a proud product of Autodesk. It is one of the well-known software under the name of Autodesk. AutoCAD, AutoCAD LT, AutoCAD Mac, and AutoCAD mobile app are the most used and renowned products of Autodesk. 
Engineering plans and blueprints are prepared in AutoCAD. AutoCAD is the name of a branded software computer-aided design and drafting used, by Autodesk, Inc. created in 1982. This computer-aided designing and drafting software is used to develop and deploy symmetrical shapes into precise designs.
AutoCAD is one of the most used software products in almost all engineering fields. The full form of the word "AutoCAD" is "Automated Computer Aided Design." AutoCAD is used for computer-aided designing and drafting.
The highly customizable workspace of this program allows users to convert their imagination into high-precision designs.
AutoCAD is used in almost all of the industries.
Civil Engineering
Industrial Engineering
Materials Engineering
Computer Engineering
Architectural Drafting and Design
Drafting and Design Engineering
Mechanical Design and Drafting
CAD Drafting and Design Technology
Electronics and Electrical Engineering
Manufacturing Engineering
Environmental Engineering
Engineering professionals who use AutoCAD are called draftsmen or drafters. An AutoCAD drafter uses AutoCAD or computer-aided design and drafting software to make plans and drawings for industries like manufacturing and construction. Surveyors, engineering staff, and scientists use these drawings to convert a design into reality.
AutoCAD provides some jobs in different industries. The number of AutoCAD users must be in millions if not in billions. According to a survey, the annual CAD Drafter salary in the United States ranges between $45000 – and $56500, depending on the variety and factors involved in the job.
AutoCAD also offers specialized toolsets for faster and more accurate productivity.
Tools set for Architecture
Tools set for Electrical
Tools set for Plant 3D
Raster Design Toolset
Tools set for Mechanical
Tools set for Map 3D
AutoCAD Mobile App
and AutoCAD Web App
Conclusion:
There is no difference between AutoDesk and AutoCAD. Autodesk is a software company. AndAutoCAD is a software program, developed by Autodesk.