AutoCAD is software that is used to design architectural and engineering drawings. It is widely used in the industrial and manufacturing fields. Due to AutoCAD's complexity, there are few resources for free tutorials. However, some sites listed here contain tutorials at different levels, allowing you to learn AutoCAD at your own pace while sitting at home.
There are several online resources for AutoCAD, and they vary in quality. You want to make sure you're using the best resource you can find for whatever you're trying to learn or improve on. You want to make sure that you find resources that are up-to-date and of high quality.
The best way to learn AutoCAD is to use the software and have a knowledgeable person guide you through the program. It's important to use a resource that will teach you the program and have someone who can explain the program in detail and ensure you understand it.
Pro Tip: If you want to learn AutoCAD, only watching tutorials and videos will not work. You have to practice, practice, and practice. The more you take time in the AutoCAD interface, the better you become familiar with it.
The internet has improved the quality of our lives in innumerable ways. Nowadays, one can find a wealth of information and resources online that were not previously available. For this reason, it is no surprise that there are now websites that help people learn AutoCAD for free.
Best Websites To Learn AutoCAD for Free
So, without further ado, here are the 20 best online free resources for learning and improving your AutoCAD skills:
YouTube
With YouTube, you can start learning AutoCAD online for free from scratch. YouTube is known as a new university. Learn AutoCAD free of cost from YouTube video tutorials. The tutorials on YouTube help beginners learn the basics of AutoCAD. Tutorials and troubleshooting videos are the next best thing for AutoCAD professionals. These tutorials are interactive, easy to understand, and provide solutions to users' common problems. These videos are both instructional and entertaining. You will find the best online AutoCAD classes on YouTube.
Udemy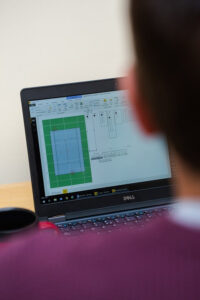 Udemy is the best website for free online AutoCAD courses and training. Udemy helps you find the right AutoCAD online instructor for you. Though most of the courses are paid, you can find many AutoCAD courses offered free of cost. Now, you can take AutoCAD courses in over 60 languages! You only need to watch these courses on your mobile phone while commuting to work, during a break, or before bed.
From Udemy, you can get an AutoCAD online course with a free certificate.
One of the most popular courses in AutoCAD, with over 18,800 students enrolled in the class. This course will teach you to use AutoCAD and create drawings for architectural projects such as buildings or computer circuits. You will also learn to customize your drawings and make them visually appealing using various commands and options.
Udemy is the world's largest global marketplace for online learning. With over 35 million students and more than 20,000 courses on offer, Udemy offers courses in everything from programming to public speaking.
LinkedIn Learning
Are you looking for online AutoCAD training options for yourself? With LinkedIn Learning, You can learn AutoCAD software with online courses for free. LinkedIn Learning helps develop talent and keep vital AutoCAD skills current with industry advancements. LinkedIn Learning offers high-quality, engaging, and affordable AutoCAD training. You can find the best AutoCAD training courses on LinkedIn Learning.
Coursera
You can find free full-length AutoCAD courses on Coursera. Coursera is an online education platform that offers AutoCAD online courses from the best instructors in the world. The courses are accessible anytime, anywhere. Professional instructors design these courses to enable the students to learn the software quickly. You can also find AutoCAD for Design and Drafting Exam Preparation courses free of cost.
myCADsite
You can find many tutorials on myCADsite that cover all levels of AutoCAD. Beginners can find tutorials on the basics, such as drawing 2D shapes and text, and more advanced users can find tutorials about 3D modeling. With these tutorials, you can teach any level of AutoCAD the skills they need to become a pro. The tutorial will teach the fundamentals of AutoCAD. You'll learn how to create a 2D drawing and how to edit and modify it. You'll also learn the basics of 3D parametric modeling and how to convert your 2D drawings into 3D models. One of the most tedious tasks for any business is staying up to date with the latest news and tutorials. You can follow myCADsite on Facebook or Twitter to stay current with everything published.
Cadalyst
Cadalyst is a leading news site for CAD professionals. They provide tutorials, tips, and training resources related to AutoCAD and other CAD software. Catalyst's team includes industry experts with diverse engineering, design, and computer-aided design and drafting backgrounds. Cadalyst is a CAD-specific website that provides tips on using AutoCAD. They have an extensive video library with clips that teach users how to perform specific tasks in AutoCAD.
TheSourceCAD
My favorite instructor, Mr. Parkash Panday, is the owner of TheSourceCAD. The AutoCAD tutorials on this site are a treasure trove of information for those needing to learn and improve their skills. The tutorials can be found through a searchable database containing over 300 tutorials.
Lynn Allen on Autodesk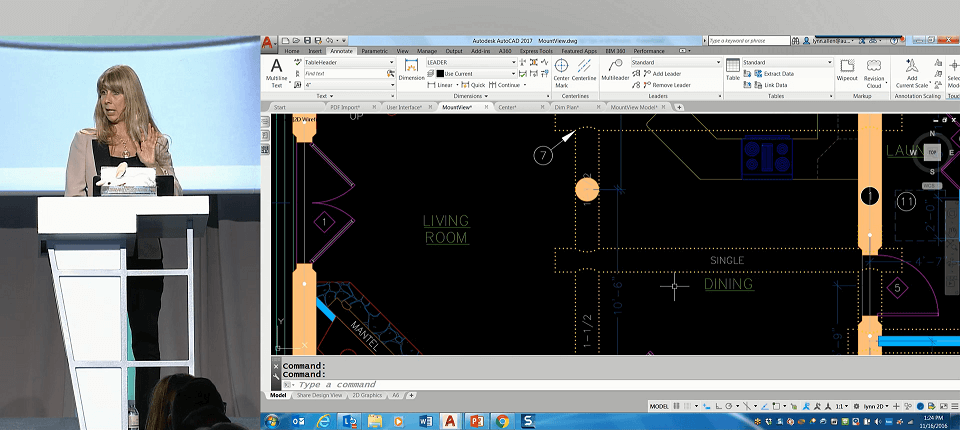 Lynn Allen's blog is an extremely valuable AutoCAD learning and news resource for beginners and experienced CAD users who want to stay current on industry news, events, and the latest software updates and features.
Lynn is the author of this blog. She shares a wealth of AutoCAD knowledge and tips on her blog. For years, Lynn has provided AutoCAD tips and tricks booklets for her blog followers. PDF of this content for her followers to download.
If you're not an AutoCAD expert yet, Lynn Allen's wide variety of tutorials can teach you the basics and quickly get you up to speed. Learn how to frame your text, embed an image file in AutoCAD, or keep track of your drawings. Lynn Allen's blog is all about learning and sharing information.
CADTutor
CADTutor is a must-visit website if you want to learn AutoCAD free online. CADTutor is a free online resource for those who use AutoCAD, 3ds Max, and associated software applications. The website offers help with tutorials, tips, and articles to help improve your skills and knowledge. 
CADTutor is a free, interactive AutoCAD tutorial website that provides step-by-step instructions and expert advice for all levels of users. It also has an online community to connect with CAD learners and professionals to share best practices and tips.
Ellen Finkelstein
Ellen Finkelstein's AutoCAD tips blog is a huge collection of tutorials and tips covering every aspect of AutoCAD. For example, you can easily browse through categories like 2D or 3D for easy navigation.
This blog is an extensive free resource containing techniques, tutorials, and other helpful information. It's been divided into different categories for you to find what you're looking for easily.
Tutorial 45
We had to add Tutorial45 to our list as it is a handy AutoCAD site for lovers. Tutorial 45 is a free resource of AutoCAD tutorials. They provide a set of free AutoCAD tutorials, including practice exercises, lists of commands, and easy-to-follow how-to articles. They are available on their website, Tutorial45.com, YouTube, Facebook, and Instagram.
AutoCAD tutorial by Computer-Aided Design Guide
Computer-Aided Design Guide is a blog dedicated to CAD news, tutorials, quick tips, and more. With the list of AutoCAD tutorials, you'll find a free step-by-step guide on everything you need to know about AutoCAD. If you want to learn AutoCAD independently, this website is just for you.
Being Civil
Autodesk is one of the leading companies in the world of design software. One of their blogs, BeingCivil, focuses on AutoCAD Civil 3D and helps users with any related problems. This is a great blog to follow if you like staying in touch with the AutoCAD Civil 3D community or simply learning how AutoCAD Civil 3D is used. You'll be able to find answers to many of your questions on our site.
CadOasis
A free resource of the AutoCAD tutorial site CadOasis offers step-by-step lessons on using AutoCAD features and commands. This site is excellent for beginners because it provides tutorials introducing users with little or no knowledge of AutoCAD to CAD software.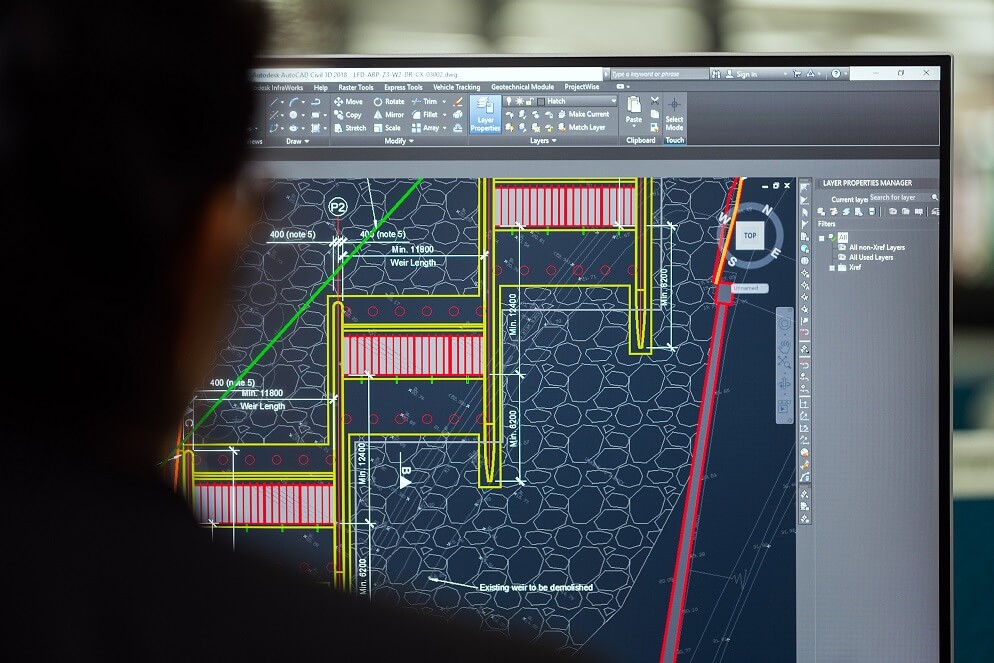 Through the Interface
AutoCAD DevBlog is a great resource for developers who use AutoCAD and other Autodesk-related technologies. You can find tutorials, posts & documentation for working with your software. Another great treasure of over 900 AutoCAD blogs is ThroughtheInterface.
The CAD Setter Out
Blog posts on TheCADSetterOut are a treasure of guides, tips for beginners, tutorials on specific features of AutoCAD, and detailed guides for creating drawings and models. This blog is great for tutorials and guides around AutoCAD software.
AutoCAD Tips Blog
Here, you will find tutorials on drawing and modifying basic shapes in AutoCAD and other features, such as installing and using plugins for your CAD software. This blog is a great starting point for learning about the basics of both basic and more advanced functionalities. Each tutorial is easy to follow and informative, with screenshots that walk you through the program. This site offers a wide variety of content, such as tutorials and videos on AutoCAD software. It also provides users access to the Autodesk Showcase, which showcases projects created using Autodesk products.
The CAD Geek
The CADGeek is a blog by Bobby Clayton. The blog posts are about AutoCAD and other computer-aided design (CAD) software. He provides helpful insights for beginners as well as seasoned professionals.
CADnotes
CADnotes is a blog featuring AutoCAD tutorial series for beginners and other AutoCAD tutorials, articles, and productivity tips. The blog is written by Joe, the owner of CADnotes, who offers his hard-earned knowledge to help you learn how to use the software. You will find tutorials on various topics, such as learning the basics, using commands, drawing drafting, and more.
Draftperson.net
Draftsperson.net publishes tutorials, tips, and articles related to AutoCAD. Find many other free-to-download and use Autocad resources like AutoCAD blocks, sample drawings, and tips and tricks to speed up your work.
Conclusion
Learning AutoCAD takes time, patience, and dedication to become proficient. It's also important to understand that you will not just learn AutoCAD within a few hours. However, some of the sites listed here contain tutorials at different levels, which allow you to learn the software at your own pace. When starting, you want to learn AutoCAD as one of your core skills. Once you're proficient with AutoCAD, you can move on to other skills, such as 3D modeling and rendering. This is how you can learn AutoCAD at home for free.
The best way to learn AutoCAD online is by taking online AutoCAD courses. This list will help you choose the best AutoCAD tutorials and courses so that you can enjoy an easy learning process.
Frequently Asked Questions
How to Study AutoCAD Online?
Looking for a way to learn AutoCAD from home? If so, then you should read this answer. AutoCAD student version is free, and anyone can download it. Go and get it. For beginners, there are online courses for learning the basic skills. Once you have gained some competence, you can enroll in any of the above courses for advanced knowledge of AutoCAD. Online AutoCAD certification is also available on many platforms like Udemy.
Is it Easy to Learn AutoCAD?
Yes! Anyone can learn AutoCAD easily. With a bit of discipline and a willingness to be taught by a competent, professional instructor, you can learn how to work with AutoCAD's features and functions relatively quickly and easily.
It is easy to learn AutoCAD with little or no help from anyone by using online free resources available on different platforms across the globe. Most of the courses are designed by professional instructors and industry professionals.
How long does it take to learn AutoCAD 2d?
There are a lot of ways to learn AutoCAD. You can take a course and learn by doing or reading a book and following the directions. I will show you how to learn AutoCAD 2D by doing it yourself, which can be quite effective if you're determined and willing to work on it. 
How much does it cost to learn AutoCAD?
Learning AutoCAD doesn't have to be expensive. You can find many free online tutorials that show you the basics of using the software. The best thing about these tutorials is that you can learn at your own pace, and you won't have to spend any money on software or related training materials. You can use these free tutorials to learn how to use AutoCAD for your own purposes.